Canuck Place Easter Seal Camp Chess Event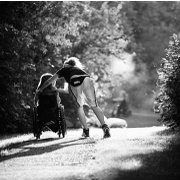 Canuck Place Easter Seal Camp Chess Event
Chess2inspire volunteers were delighted to participate in the 2014 Canuck Place Easter Seal Camp Chess Event in Squamish, BC. On a sunny day during the Easter break, a group of chess players spent a day at the Easter Seal Camp with kids with terminal illness.
"I found this experience quite eye-opening. Seeing the kids enjoy themselves even with the hardships they face reminded me to be thankful of the good health I'm in currently. It impressed me how fast everyone learned and how eager they were to jump into a new game, I hope the people in the camp enjoyed learning chess as much as I did playing alongside them." - Ryan Lo
Camp info from www.canuckplace.org:
Children and teenagers at Canuck Place experience camp life at the fully accessible Easter Seal Camp.  The camp located in Squamish, BC [45 kilometres north of Vancouver] in a peaceful wilderness setting at the foot of Mount Garibaldi.
Typical camp activities include wheelchair soccer, swimming, basketball, road hockey, arts and crafts, movie nights, campfire sing-a-longs and roasting marshmallows, and a variety of fun and inclusive games."